For over 15 years Tezla Shoes has been the go-to company for designers looking for handmade, quality European shoes that are both stylish and durable. We supply a range of customers from several countries including the UK, Spain, USA and Japan.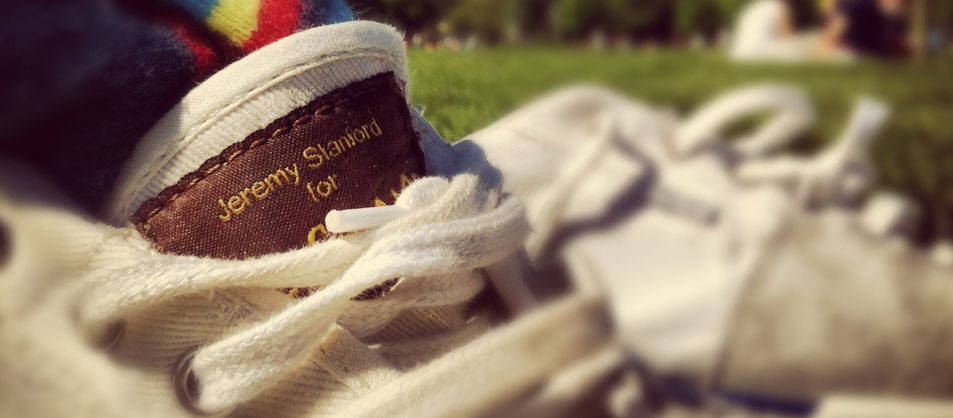 Based in Budapest, we assist our partners with all aspects of the shoe production process. From developing an initial design concept all the way to ensuring delivery deadlines are kept, our experienced staff guide you through every step.
We source the right fabrics whether they be authentic Scottish tartans, fine Italian leathers and suedes or Italian custom laser printed cottons. The natural latex rubber used for soles and foxing/toe bumpers is from Sri Lanka. Our central location in Europe means we are well placed to supervise production and oversee quality control in person.
Each of our partner factories employ skilled workers with many years experience often using traditional hand cut wooden lasts. Our shoes are chamber vulcanised or hot press vulcanised using natural latex rubber soles and foxing/toe bumpers - giving that authentic "old school" aesthetic customers crave. We are proud to stamp MADE IN EUROPE on our shoes.
In the ever-changing world of fashion, being on time is as important as being "on trend". At Tezla, we understand the importance of meeting deadlines. Working within the European Union the transit from factory to customer is a simple matter since there are no restrictive borders. As such, the process from sampling to delivery is quick and we are flexible enough to adapt to order changes mid-season.
Our goal is to develop relationships that extend beyond just one season. Clients return to us again and again for our personable and competitive service and because we regularly go the extra mile for our customers – in fact we travel thousands of miles to meet and exceed our customers' demands!